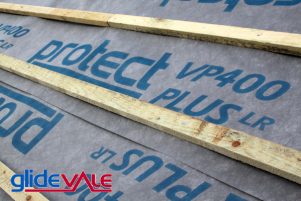 At Frederick Jones we combine our extensive technical knowledge with a wide range of the finest brands. These include air & wind tightness products, ventilation, fixing, roofing and other construction products.
Our range of Siga airtight and windtight products will permanently reduce your energy consumption by reducing drafts.  So with a Siga sealed house, you can save a lot of energy from heating in the winter and from cooling in the summer. Siga is a family run company based in Switzerland.  They are experts in the design and making of products to ensure your home can be airtight and windtight.  However in making your house airtight, you will need to ensure you install adequate ventilation.  Our range of Glidevale ventilation products are the market leaders when it comes ventilation, cavity tray and membrane products.
So at Frederick Jones you have access to industry leading products, technical back up and staff who can help and advise from design to installation.
With our technical knowledge and expertise, our aim is to ensure you have the perfect product to gain your customers satisfaction. Speak with a sales representative today.